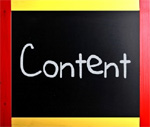 I've somehow managed to work fulltime online since 2003.
In the majority of that time, I have made most mon-ey by creating websites and selling them.
So I always look at trends and study closely which sites are popular and selling for good amounts.
Then I create sites following those trends and sell them.
It's probably just that which has allowed me the freedom I've had for the last 9 years.
Well around 6 months ago, I noticed a site went up for sale called Blippitt.com
It took 3 attempts for the owner to sell it on Flippa as buyers backed out the first 2 times. [Read more…]