How to Stop Your Blogs from Getting Hacked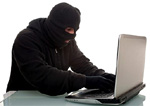 Your blog has been hacked…
That was the subject line of the email I received telling me my main blog had been hacked.
I couldn't believe it at the time. I keep WordPress updated and use a professional theme but somehow hackers got in and placed a script on my site that infected visitors computers.
I immediately got in touch with my host who I must say wasn't very helpful at all.
In the end I spent hours trying to find out what they had done and removed it myself.
If you have ever had this problem too then I feel for you. If you haven't then you really need to protect your blogs because hacking is only getting worse.
Here's a great plugin you can install to protect all your blogs:
I wish I had it installed on my blog before it got hacked because they wouldn't have got in….period.
Thanks for reading!

Tony