Unusual Amazon Niche – Done For You!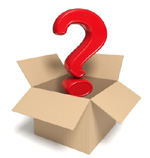 When it comes to choosing niches, many people go for popular ones.
That is fine to a certain extent but there is one huge floor in doing so…
…Competition!
Popular niches get SO many people all trying to rank for the same keywords that it makes it very difficult to make any mon-ey at all from the niche.
So what you need are niches that don't have all that competition but still pays well for the products in there.
Here's one you can grab right now:
It's actually a $14 billion dollar industry but as it's not a sexy one you won't find
many affiliates in the niche.
This means easy commissions 🙂
It comes with everything you need to get started including videos, reviews, keywords etc

Tony