Blogging Tips And Tutorials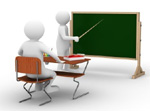 If you want to be a successful blogger then learning all you can with blogging tips and tutorials is obviously recommended. This will give you a general overview of how to make a good blog that people will enjoy reading. Whether you choose to make money with your blog is entirely up to you but general blogging tips and tutorials will help you to set up your blog and discover how best to entice your readers.
Blogging Tips And Tutorials – Part #1
The first thing you are going to need is of course a blog. You can choose to create a free blog using a service such as Blogger.com or you can have your own hosted blog using a hosting company and WordPress. There are several positives and negatives of each one but if you truly want to control your own blogging business, then having your own hosted blog is the best way to go.
Free blogs are great because you can get them up in minutes and they won't cost you a penny. But if you consider that a hosting account with someone like Hostgator will cost you $10 a month for UNLIMITED sites and blogs then it's a small price to pay, especially as it gives you more stability and option in your business.
Blogging Tips And Tutorials – Part #2
Once you have set up your blog, it is now time to decide on the type of content you want to publish and how often. Different bloggers will post their own schedule and it will almost certainly be different to others. Some will blog 4-5 times a day, where others will post just once a week. Yet each of them can be just as successful. It all comes down to the quality of your content and how it impacts your readers.
There is no point posting 4-5 posts a day, when you are doing it just for the sake of it and not thinking about the quality of the content. So the best thing to do is to post quality content as often as you can. Just make sure that every post will add value to your readers and that will keep them happy and coming back for more.
Blogging Tips And Tutorials – Part #3
Just like any business, you can take shortcuts by learning from people who are in the position that you want to be in. On the internet this can often be a lot easier than offline businesses because people share more online. You can quickly find successful bloggers who are more than willing to share their success and how they did it. In fact more of them already do on their own blogs!
Darren Rowse from Problogger is certainly someone you should be following if you want to build a successful blog. He is widely recognized as one of the top bloggers on the planet and shares a lot of great information on his blog.
So try and find some people who are in the position you want to be in and simply copy their success. Do exactly what they are doing and it will put you in a far stronger position than trying to guess your way to success. Just copy your role models and do what they do.
So that concludes these blogging tips and tutorials. I hope you got some benefit from them and please share your comments below.