Is Flippa Becoming Less Popular?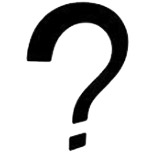 I've been reading quite a few comments this week about how slow things are moving on Flippa, especially new sites. I've noticed it myself with none of my 4 auto blogs having any interest since I listed them several days ago.
Is it just a slow market or do people not want auto blogs any longer?
It would be impossible to know the answer but I suspect the market for auto blogs is moving away from Flippa. This is because there are more buyers interested in sites making money and ones that have traffic on Flippa.
Brand new auto blogs just aren't getting the amount of views and interest unless you pay the $29 front homepage listing fee. This takes a big chunk of change out of your profits, especially with relatively low priced auto blogs.
So what do you do?
You find the market that still wants auto blogs and sell there instead. One place that is still widely underused is the Warrior Forum. For one $20 listing fee, you can put up 10, 20 even 50 sites in one listing if you want. Price your blogs lower than Flippa but still sell them for a good profit.
Auto blogs are still in demand because they make money without any real effort being done. That's why they are still popular and will be for a long time.
If you want to sell on Flippa, then you either need a blog with traffic or one that's making money. Otherwise you might just end up running auctions that don't even get more than 25 views.
From what I've seen, it's not Flippa that is slow it's just new auto blogs aren't having the WOW factor that they had 12 months ago.
But it's always worth testing because some are still getting good amounts:
This auto blog just sold for $160 for instance.
Thanks for reading!
Tony
P.S. – Have you noticed a slow down in sales yourself?