Happy Holidays to All My Readers!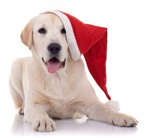 So it's that time of year again, where does a year go?
I'd just like to take this opportunity to wish my readers a fantastic Christmas and all the best for the New Year.
As well as being full of family fun, it's also a time for reflection. Personally I look at what I've done in the last 12 months and what I want to achieve in the next 12 months.
This often involves asking myself 'What the heck have a I actually achieved in the last 12 months?' but actually it's not been a bad year business wise.
There have been lots of plugins and software I've released with my partner and my own site building business has also seen an upturn and I've now sold $78,829 worth of sites on Flippa.com
And I also have a rough idea of where I want to go, business wise, next year. The focus is going to be on helping people reach their online goals too. This blog will be seeing some action too as I intend to commit and post as much information as I can for you.
So that's all for now, have a great Christmas and I'll be posting again next week.

Tony