Using Videos to Increase Traffic to Your Affiliate Links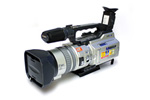 I've been using quite a lot of videos recently to promote Amazon products. All I have been doing is making short 1-2 minute videos, uploading them to Youtube and adding my affiliate link directly under the video.
Tracking the videos is easy by using bit.ly to shorten the affiliate link and tracks clicks at the same time.
Now there is of course a lot more I could be doing; uploading to even more video sharing sites, making the videos more sexy, experimenting with different titles and keywords. But to be honest, I'm happy with doing what I'm doing. The videos are getting more views and people are clicking through to Amazon via my affiliate link.
They buy something = I earn money.
All without a website.
I actually quite enjoy creating the videos and playing about with Camtasia and Powerpoint. So much so I have started creating these kinds of videos and selling them. You can see them here – Amazon Video Domination Vol 1 & Vol 2. They are available on the Warrior Forum and a crazy low price so that everyone can take advantage of them.
If you want to try this method yourself, just pick 10 products from the Amazon marketplace and make short videos for them. Upload them to Youtube and add your affiliate links directly underneath the videos. You can use bit.ly to shorten the links. That's pretty much it. You can of course bookmark the videos and get some backlinks, so they will be found higher in the search engines when people search for each product. But Youtube videos don't need a lot of backlinks to start ranking. That's why I like using them so much.
Back soon!
Tony