2 Fast Ways To Make More Amazon Commissions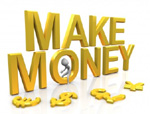 I've been building Amazon review sites since I first became an affiliate back in 2004.
One thing I always try and do is keep up with the latest tips and tricks to make more money with my sites.
A great way to do this is to incorporate Amazon shopping carts into your sites.
Why?
Because it extends the cookie which normally only lasts 24 hours into a whopping 90 days!
So you can make some great commissions even if your visitors don't buy from Amazon within the first 24 hours.
Another way is to use comparison charts, so your visitors can quickly compare products to decide which is best for them.

It also makes your sites look more professional.
To do both of these methods I've been using a plugin that I paid $47 for a few months ago.
Although it's been very useful I must admit it wasn't the easiest to use. Even for me.
But Ryan has just spent 2 months working on it and come out with the new version, which makes it FAR easier to use.
Take a look at all the features:
https://www.tonynewton.co.uk/watch/amz/
He's also now including all 13 volumes of his Amazon training course (I only got 5 volumes when I purchased it).
And to top it all off, it's no where near $47 anymore.
In fact, it's just been released in the last few hours and it's on a dimesale so the price is increasing all the time.
So if you want a great way to make more money with Amazon, create great looking review sites and want top notch training too, then I highly recommend you check it out:
https://www.tonynewton.co.uk/watch/amz/

Tony