5 Ways to Get More Traffic to Your Blog for Free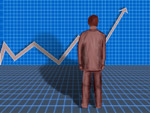 There are, as I'm sure you know too well, dozens and dozens of ways to get traffic. Some will bring instant traffic (like PPC) and others will bring in traffic over a period of time (like SEO). The most popular methods are always free ones but even those can take your precious time to develop. So they're not really free. But they can be done without any monetary expense.
Let's look at 5 ways to get more traffic to your blog for free:
#1 – Write Quality Blog Posts
The pillar of all popular blogs is quality blog posts. You need to write posts that are compelling and interesting to your readers. That way they will bookmark your blog, link to your blog, your blog gets higher search engines rankings and the end result is you get more traffic for free.
#2 – Write Guest Articles
Still widely overlooked in my opinion is guest article posting. The concept is simple; contact another popular blog in your niche and ask the owner if you can write them a completely unique article just for them to publish. The only stipulation is that you place a link to your own blog at the end (or beginning) of the post.
If you've never tried this, you'll be amazed at just how many bloggers will say yes. After all, it's free, quality and unique content for them.
#3 – Participate in Forums
Join 1 or 2 forums in your niche and start helping people. Answer their questions and build up your trust and authority. Only when you have done this, add a link to your blog in the signature panel and you'll get some very targeted and free traffic.
#4 – Recycle Your Traffic
It's all good and well to get first time visitors to your blog but it's far more effective to get people to return.
So how do you do this?
The two most popular ways are to get them to subscribe to your RSS feed and to give away a free gift and get them to subscribe to your list. For the first method, set your blog up with Feedburner and they will get emailed whenever you make a new post. The second method can be done by creating a free report and giving it away via an optin form from a company like Aweber. This then means you can email them extra content and get them to come back to your blog.
#5 – Tweet Your Posts
You can use TwitterFeed to send all your blog posts directly to your Twitter account. Your followers will see your posts and click through to your blog. You can of course make normal tweets about subjects in your niche too; this encourages more people to follow you.
And be sure to have your bio completed with your blog address in it, that way people can see who you are and where your blog is.
By using these 5 methods, you can get lots more free traffic to your blog and convert them into dedicated followers.
Enjoy Your Blogging!
Tony