Advantages of Being a Popular Blogger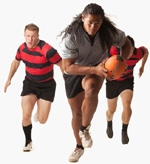 Yesterday in this post I mentioned the recent story of travel bloggers Craig Makepeace and Caz Makepeace who were paid by Qantas to follow the rugby World Cup in New Zealand. They had an all expenses paid trip to follow and report on each game.
Why did Qantas do that?
Well because Craig and Caz have a very popular travel blog. Their audience is very active and listen to what they blog about. So Qantas are getting some valuable publicity from a very targeted and very travel orientated community. That's an audience that is almost impossible to target as effectively with mainstream advertising.
Their blog – yTravel – receives around 50,000 unique visitors each month and they have thousands of fans on Twitter and Facebook that get their updates and therefore visit the blog to see the latest blog posts. So the community they have built up is a very priceless commodity.
That's why Qantas saw the potential and are probably delighted with the results. It's also why large mainstream businesses are also waking up to the potential that bloggers hold by building up an active community based around their blogs.
The Car Blogger
Alborz Fallah is another blogger that gets some fantastic opportunities. His blog – CarAdvice.com.au – is one of the largest car websites in Australia. He gets a LOT of traffic and makes a nice amount of money from that one blog. But he also gets to test drive some of the most expensive and fastest cars on the planet when they are released.
This again is because car manufacturers know how effective a positive review would be when he posts it to his blog. So he gets invited to travel all over the World to check out the latest car launches.
So its no wonder his blog was valued at $5M a few years ago. Its value will be far more than that now if he ever decided to sell it.
Inspire yourself to build a popular blog
There's no better way to get you motivated than to see just how much money bloggers are making from their own blogs. There's a great list on IncomeDiary here that lists the top 30 earning blogs.
The top 8 blogs earn more than $100,000 every month!
So if you haven't built your own blog yet or have one that you haven't updated in a while, grab yourself some new motivation and build yourself a million dollar blogging fortune!
(oh and don't forget about the nice free goodies you might be offered too once you make your blog popular!)

Tony