Niche Blogs or Authority Blogs, Which are Best?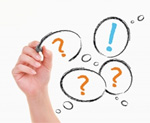 I guess many people see traditional 'blogging' as one person writing about their expertise or lives on one blog. If they do this regularly then that blog can become an authority in its particular market. They could possibly get a lot of traffic and build up a following and community base then choose whether to monetize it.
That would be what we consider to be an 'authority blog'.
Niche blogs on the other hand would be smaller blogs built with just a few posts which target a specific keyword or group of keywords. These have been coined with the term 'sniper blogs' due to the popular course about building them by George Brown. These types of blogs have ranked well in the search engines in the past, and still do in many cases.
So which is the best model to build, niche blogs or authority blogs?
Well if you listen to the so called 'seo gurus' out there, they claim that the recent Google updates (Panda or Farmer or whatever you like to call it!) have shifted what the search engines want to see in their index.
What this means is that sites with larger amounts of content and which are updated frequently will be seen as more beneficial to the visitor. Hence they will be ranked higher in the search engines.
Niche blogs have what are known as 'thin content' which means they don't have a lot of content and are based solely around trying to rank for a handful of keywords. Many experts say that Google will be targeting these types of sites and dropping their rankings.
Although I have seen no real evidence of this myself, I guess you can see why Google would want to do this. There is more chance of a searcher finding what they need to know from a site that has hundreds of pages about the subject as compared to a site that has just 5 pages of content.
So if you look at it directly from the eyes of wanting to rank in the search engines, then authority blogs win hands down.
Drawbacks of Authority Blogs
I can see 2 major drawbacks of running authority blogs. The first is you have to post lots of content and do it regularly. The second is you have to continue to do it even if you have few or little visitors.
For the first option you can of course write the content yourself if you have knowledge on the subject, or you can hire people to post for you. You'll find no shortage of guest bloggers or content writers on most popular freelance sites such as Freelancer.com.
The second drawback you cannot really get around. Especially if it's a new blog and you're just getting started. What you would have to do is just imagine you are writing to thousands of people. This will keep your quality high and also stop you from getting distracted or lose motivation. The main thing is not to check your traffic stats at the beginning.
Benefits of Authority Blogs
The benefits can be fantastic, especially if you want to make money from your blog. If you can build up a following then you can use affiliate marketing or paid advertising on your blog and this can bring in a substantial amount of money.
Money aside, becoming a major player in a market with a following can bring other benefits too. Just recently two bloggers were paid by Qantas to cover the rugby World Cup in New Zealand. They have an all expenses paid trip to travel around the country following each game. This happens with most influential blog owners who get free products to try and review and other goodies too. Check out the story at the bottom of this page.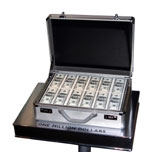 Back to money, if you ever choose to sell your authority blog, that can be great payoff too. Take Johns Wu who sold his blog for $15 Million. That's not a bad return considering it was only him that built and posted to it for just a few years.
To Sum Up
So as you can see, the trend will probably swing towards authority blogs rather than niche blogs. This won't however stop me from building them as they do make up a large part of my income. Especially when flipping them as I do myself. I do also have a couple of authority blogs in the making, so I can get the best of both worlds with my blogging business.
If you want to know how to manage more than one authority blog, check out Nicole Deans great advice.

Tony