Content Maximization Method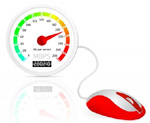 In this post I'll run through how I make the most out of my blog content.
Years ago, I would add a new post to a blog and that would have been the end of it. The post is added and I move on. If I wanted to use an article for promotion purposes I would write another one. If I wanted to add another post to the blog, I would write another one.
These days I use what I call the 'Content Maximization' method.
It involves taking a unique article and getting the most out of it. So here's exactly what I do:
Step #1 – Write a unique post and add it to your blog
This is self explanatory. You would write (or outsource) a unique article and post it to your blog. Once this is done, you wait until the page is indexed by Google. You can check this by searching for "site:www.YourPageURL.com" and see if anything is returned. If nothing is returned, then the page isn't indexed yet and you should wait before moving onto the next step.
Step #2 – Take the article and spin it
What I do next is take the article and paste it into The Best Spinner. I spin it using the "Best" option and I also make sure I add my main article keyword (the ones the article is targeting) into the "Protected Terms" box so that my main keyword remains intact and isn't spun.
Step #3 – Get it out there!
What you have now is an article that when spun becomes largely unique each time. So you can use this article and submit it to as many places as you can. Depending on whether you use automated software or not, you should try and spread out these submissions over time.
Here's what I do:
I take the spun version and use a "Social Networking" nuke inside SENuke. This submits the article to between 20-40 social networking sites. I then use the "Bookmarking" nuke and bookmark the social networking pages with my article on. This is spread out over 5 days and only takes about 10 minutes to schedule.
I then use the article for Unique Article Wizard. If you've used it before then you know that you need to use 3 different versions of each paragraph. You can do this easily by using The Best Spinner to spin the article, take paragraph 1 and enter it in the 1st box. Then spin the article again and take paragraph 1 again and paste it into the 2nd box. Just continue this process until you have inserted 3 versions of each paragraph. This is a rapid way of rewriting your articles automatically for this service.
This Should Generally Give You Hundreds of Links
SENuke will give you between 20-40 links (which also have links pointing to them to boost their power) and Unique Article Wizard will give you around 150-400.
So what you have done is taken your one article and turned it into hundreds of unique pages on different sites and they all point to your blog.
Since I started doing this, not only have I seen a massive different in traffic to my blogs but it's also so easy to implement.
What If You Don't Have the Tools?
If you don't have access to any of the tools mentioned then you can certainly still use the technique. Although I highly recommend you get The Best Spinner. What you would do is spin the article and manually submit them to as many social network and article directories as you can. Just be sure to spin the article for each site, so each one gets a unique version.
And that's it, that's how I take my articles and use them to get hundreds of backlinks to my blogs.
I hope you enjoyed this post and please feel free to leave your comments below.

Tony