Automatically Add Your Blog Posts To Twitter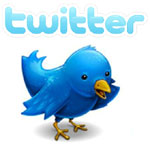 Unless you have been living in a box for the last year, then you have probably seen the huge explosion of Twitter users.
People have gone Twitter crazy!
Of course, many people just use it for personal use and letting the World know what you are currently doing. (Although personally I like to keep that info to myself :)). But others use it quite effectively to promote their websites and make money.
So why not join them?
You can use the free TwitterFeed service and automatically update your Twitter page whenever you post to your blog. It's a great way to get some instant traffic when you start building up followers on your account.
Setting It Up In 3 Easy Steps
The first step is to create a free account at TwitterFeed and login. Click on Add New Feed and you'll see this page: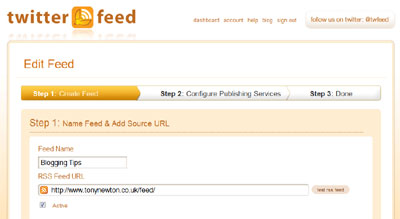 Just add your blog RSS feed and give it a name. Then click on Advanced and choose how often you want it to update. If you post daily to your blog, then just choose daily.
The second step is to click on Step 2 and choose Twitter. You will then authenticate your Twitter account by adding your username and password: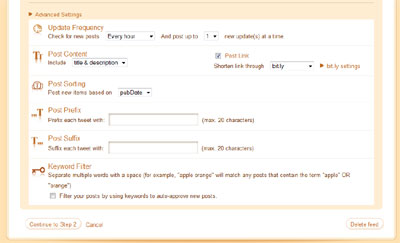 The last step is to click on Create Service and you are done.
Now each time you make a post to your blog, it will automatically get added to your Twitter account. Simple!
Enjoy Your Blogging!
Tony
Please leave your comments below, as I would love to know your thoughts on this post 🙂