5 Blog Tips To Improve Your Blog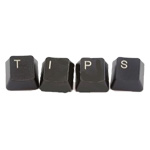 Sometimes even small changes can make a big difference. This can be said about improving your blog too. Just the smallest of things can be changed to increase your blogs readership and the quality of it.
So let's look at 5 blog tips that can improve your blog starting today:
#1 – Forget Being Generic
When you write your blog posts, try and let your own personality shine through. Don't try and please everyone and you are allowed to have your own opinion, so make sure you use it.
#2 – Add Some Eye Candy
Let's face it, reading through pages of text isn't enough to keep most people happy. So try and add some images or videos to your posts. This makes your blog more engaging to your readers. They will enjoy the extra content you are giving them.
#3 – Spell Check
When writing your posts, be sure to do them in Microsoft Word and automatically spell check them. It just makes your blog look a lot more professional if the grammar is good and not filled with lots of spelling mistakes.
#4 – Keep Things Related
Your blog no doubt has a general topic. Try and keep all your posts related to this topic. It can be easy to wonder off topic but your readers probably won't relate to it. So keep all your posts on theme and on topic.
#5 – Reply To Your Comments
If your readers are taking the time to add comments on your blog, then you should take the time to reply to them. Express your opion on their comment and thank them for leaving it. This not only impresses them but also people will see your posts are getting comments and might be more likely to add one themselves.
Just these 5 quick blog tips can make a huge difference to your blog and you can start today.
Enjoy Your Blogging!
Tony