Top Ten Blogs About Blogging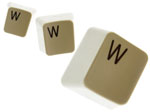 It's always useful to find as much information about your chosen topic as you can. So finding several blogs that share this information is very useful indeed.
So, below I'll list the top ten blogs about blogging and why I like them so much. Of course I'm not including my own blog in this list 🙂
Problogger – You'll notice I mention Problogger quite a lot. That's because it is the #1 place to learn about how to make money by blogging. Darren shares a lot of awesome information and it should be visited often if you want to make money with your own blog.
Blogging Tips – Lots of very useful information about blogging. They have many guest posters from other blogs, so there's a wide variety of different types of tips.
Daily Blog Tips – Again, lots of very useful tips on various things to do with blogging.
The Blog Herald – Has a huge amount of blog topics to browse through. The writing style on this blog is awesome and you can probably learn a lot from it. It's no wonder it's such a popular blog!
Lorelle On WordPress – If you want tips on WordPress, then this site is the one for you. It's not posted to very often these days but there's a huge amount of info in the archives.
Blogsessive – Lots of very useful blogging tips and I really like the theme it uses.
SEO Blogging Tips – SEO is something we all should take seriously. Increasing your search engine positions means lots of extra free traffic after all! This blog shares quite a lot of good information on the topic.
Smart Blog Tips – Not being updated too often but has a lot of good info on various aspects of blogging.
Real Blogging Tips – Just changing hands but has some good info and one to keep an eye on to check out the new owner.
Blogger Tips And Tricks – If you need to know any tweaks or tips to customize your blog, then this site is for you.
Enjoy Your Blogging!
Tony