My Favourite 3 Free Blogging Resources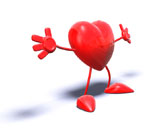 One of the best things about working online is you have access some of the best tools, resources and information right at your finger tips.
A lot of it is available completely free too. So here is my list of favourite free resources.
Free Blogging Resource #1 – WooThemes
I must admit, I love using the WordPress themes from WooThemes. They have some excellent paid and free themes. One of my favourite free themes is called Mainstream. It's the one that is currently being used on my blog (that you are looking at right now!).
They have quite a few free themes but the quality of them is just like a paid premium theme. So check them out as they can make a huge difference to how your own blog looks.
Free Blogging Resource #2 – Google Alerts
Don't go searching everyday for something to blog about…..get it sent directly to your inbox!
Google Alerts will send you free daily updates of all the latest news and blog posts within your niche. This means you will not only be able to keep up to date with what is happening, it will also give you ideas of what blog posts to write.
Keeping up with the latest news and trends can be a great way to ride the current buzz about a particular topic.
Free Blogging Resource #3 – WordPress
You can really learn a lot from spending some time browsing the main WordPress site. There are hundreds of free themes and plugins and also lots of tweaks and tips you can use to improve your own blogs.
I like to view the showcase section and see which blogs are popular and why. It also gives me ideas of any new blogs or popular topics that I might want to build upon.
Those are my most favourite free blogging resources that I use myself to improve my own blogs and blogging success.
Enjoy Your Blogging!
Tony