6 Essential WordPress Plugins For Any Blog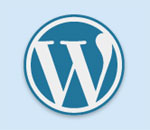 Here is a list of 6 WordPress plugins that I install on every blog I create and wouldn't be without them. Of course there are hundreds more but these should be on every blog you have yourself.
Akismet – This comes already installed when you create a new WordPress blog. It helps to reduce the amount of spam comments you receive.
Platinum SEO – This plugin adds SEO functionality to your pages of content, such as adding META tags. If you don't know much about SEO, just install it and it will take care of the rest for you.
Google XML Sitemaps – This plugin creates an XML sitemap for your blogs and also informs the major search engines when you update. This is a great plugin for getting content indexed fast.
Ping Optimizer – This plugin prevents your blog from pinging everytime you make changes to a post or import scheduled posts.
SEO Smart Links – This will automatically link to other related posts on your blogs and is great to increase the SEO and "spiderability" for the search engines.
Sociable – Adds popular social bookmarking links to your blog posts so that visitors can bookmark them. Great for getting extra backlinks.
Enjoy Your Blogging!
Tony