Website Flipping in 2010 – Still Profitable?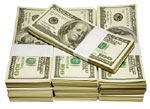 I personally sold more than 200 websites in 2009. All were profitable, some were very profitable.
But is website flipping still a good option for making money in 2010?
You bet it is!
Click Here to get some awesome FREE site flipping videos before they are taken down…
One thing that did appear towards the end of 2009 was a decrease in the prices for brand new websites. This was probably due to an increase in the number of people rebranding WordPress blogs and pasting 10-20 PLR articles on them and selling them straight away.
That technique seems to be dying off a little now, as buyers just won't pay more than $100 for them.
So What Is Working in 2010?
To put it plainly, websites that are established and making money will sell every day of the week. If proof can be provided of steady traffic levels and earnings, then the sites will sell.
Just take a look on Flippa and you'll very rarely see sites that are established not selling. When they do it is often because the buyer has set a reserve too high.
Not a hard and fast rule but generally websites sell for 6-12 times their monthly earnings. If they are more established then it is possible to get several years revenue, just like you see in these FREE site flipping videos.
It's Not Always about Revenue
Website buyers who purchase high end websites know how to monetize a website effectively. So they see the potential in a site that has high traffic but isn't earning that much revenue.
So, many times a high price can be reached even if a website isn't earning a lot of revenue. Steady or increasing traffic levels can still reap huge rewards.
So the key to being successful in 2010 by selling websites is to make sure you focus on building established websites that are getting traffic. By doing this your efforts will be paid off far more than trying to sell brand new websites.
Enjoy Your Blogging (and website flipping)!
Tony